It's been a while hasn't it? Retexturing this one was quite easy, but when I did it initially, I wasn't satisfied, so I tweaked my textures a bit to fit the hair better, and now I'm happy with it.
The title is inspired by a wonderful song by
The Knife
called
Heartbeats
.
You'll find Adjust-Shine on the left, and EA Control on the right (new model, born in game!):
Black: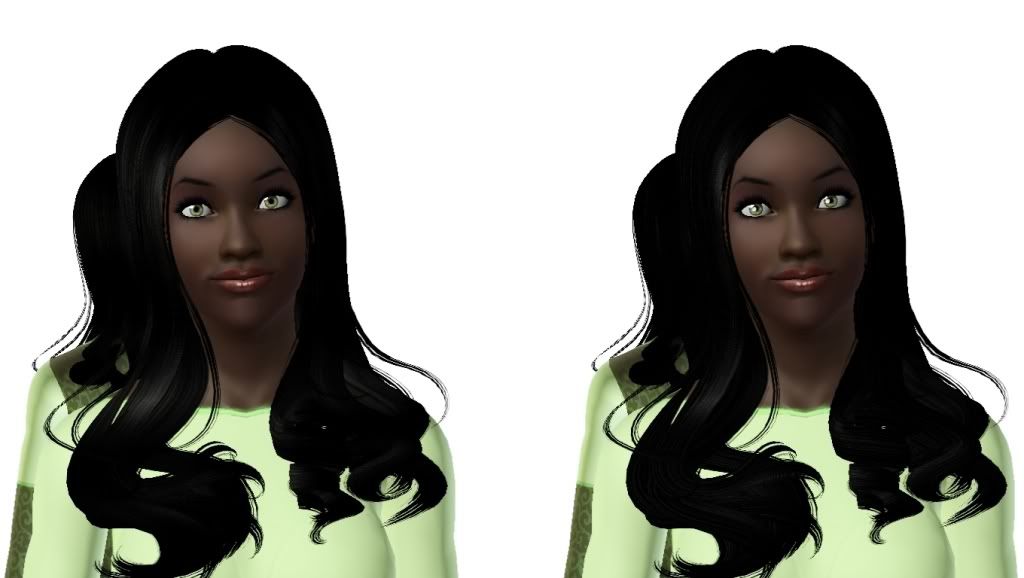 Brown:
Red: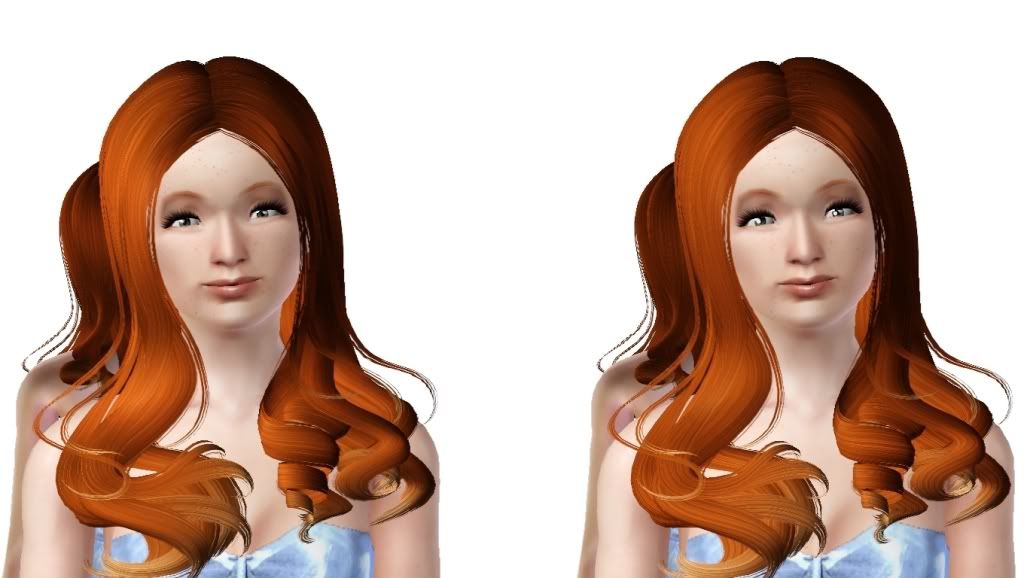 Blonde:
Control:
You like?
Please only use one kind of file,
take your pick between Adjust-Shine and EA Control
. Also, keep in mind that this is not sims 2, and I'm not anubis, and
I will always include meshes. Please don't ask that silly question ever again.
The files will max out at about 3 megabytes, there should only be that much in your .packages folder.
(Sharing Different Heartbeats (Newsea Bohemian Adjust-Shine-F) Moose Retex.package)
(Sharing Different Heartbeats (Newsea Bohemian EA Control-F) Moose Retex.package)
Disclaimer:
I didn't mesh this, I just textured it. Thats how I do things. It was made by Newsea, and you can check it out here.
Thank you for checking out my blog, if you like what you see don't be afraid to subscribe (the thing is at the bottom of the page) or click an ad (please?) or comment (but please don't ask a stupid question that will bother me and ruin my day).
'moose
Hi. You can use what I make, but avoid paysites, and please give Newsea and myself credit, and we can be friends.